The Best Life Approach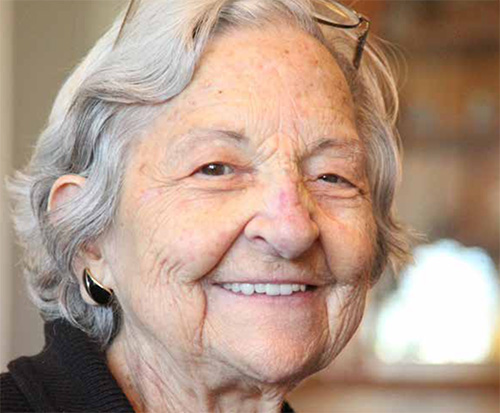 Dementia education, training, and support to help your community create person-directed, relationship-rich living for everyone.
In its ongoing pursuit of leading-edge solutions that are truly person-centered, The Green House Project (GHP) has developed Best Life, an approach to dementia care that is rooted in the organization's core values of Meaningful Life, Empowered Staff, and Real Home. Our state-of-the-art approach digs deep into these core values to ensure an infusion of knowledge that does more than check the boxes.
Now available to nursing home, assisted living, and memory care communities that want to stand out in a crowded marketplace, Best Life's groundbreaking approach is a differentiator in a sea of sameness.
Imagine if you were labeled by only one word, and that word alone determined how the world treated you. The sum of your life experiences—relationships, skills, unique perspectives—would not matter. The complexity of what makes you unique as an individual would all be washed away by the one-dimensional perspective of that label.
This is the unfortunate reality for 85 percent of people living in long-term care. This label focuses on what people can't do—on what's been lost.
Memory care models offer various scales and approaches, while all striving to deliver meaningful experiences for residents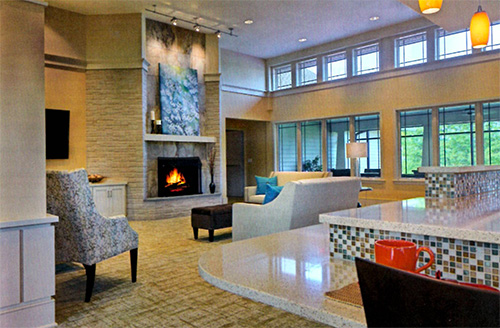 It's estimated that 6.2 million Americans over the age of 65 are living with Alzheimer's disease, and that number is only expected to grow. At this point, we don't know the cause(s) or have a cure, but care providers and design professionals have contined to seek out and develop better strategies to improve life for people with memory impairments.
Each model and program have unique aspects that require differing approaches to design. However, there are physical design elements that can be applied to all memory care models and programs to allow for authentic interactions and positive life experiences, including:
Providing a variety of enriched amenity spaces so that residents can make choices about what they do, where they go, and how they get there
Offering privacy as well as opportunities for social connections and varied experiences, with each environment clearly differentiated
Creating spatial literacy through embedded wayfinding elements
Providing abundant visual and physical access to the outdoors
National Imperative to Improve Nursing Home Quality
Foundation Park is proud to announce that the key components of the Federal 2022 Post-Covid Study "The National Imperative to Improve Nursing Home Quality" have been adopted by our Design Team
Areas of Emphasis
Physical Environment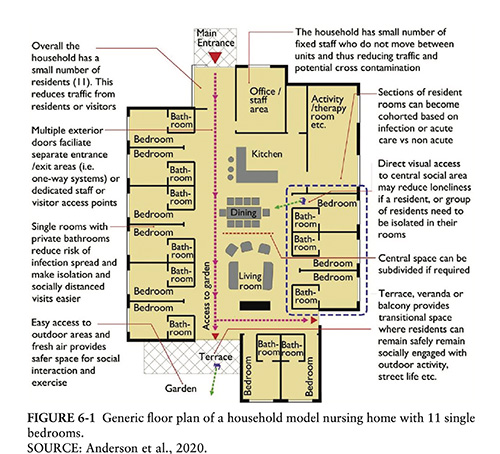 Although the nursing home's physical environment is critical to residents' quality of life, the nursing home infrastructure is aging, and most nursing homes resemble institutions more than homes. Smaller, home-like environments play key roles in infection control and enhancing the quality of life for residents as well as staff. Recommendation 1E calls for the following:
Creating incentives for new construction and renovation of nursing homes to provide smaller, more home-like environments and smaller units within larger nursing homes;
Ensuring that new designs include private bedrooms and bathrooms; and
Allowing flexibility to address a range of resident care and rehabilitation needs.
Air Flow and Filtration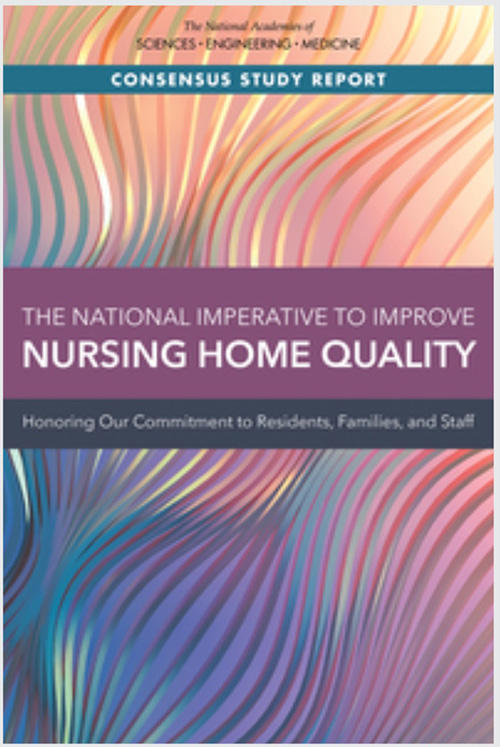 The COVID-19 pandemic has led to building designers giving much greater consideration to the role that air flow and filtration can play in minimizing the cross-contamination of aerosolized droplets that can occur through stagnation in public areas and transmission through ventilation systems. Moreover, there is a greater interest in filtration systems that can capture and eliminate aerosolized viral particles from circulation.
Access to Outdoors
Ready access to safe, stimulating outdoor space is important to residents' health and quality of life, but most nursing homes do not provide this amenity (Cutler and Kane, 2006). The average nursing home resident spends little if any time outdoors, even in good weather, despite evidence that exposure to sunlight can raise vitamin D levels, promote better sleep, and improve one's mood (van den Berg, 2019). Well-designed outdoor spaces provide opportunity for activities that promote dignity and important personal expression for many older persons (Connell et al., 2007; Martin and Ancoli-Israel, 2008; Sandvoll, 2020).
Given the important association between access to the outdoors and residents' health, the thoughtful design of outdoor space is an important element of nursing home planning, construction, and use (van den Berg, 2019).
Key findings and conclusions
Resident safety is a key aspect of quality of care in nursing homes. Because of the dual role of nursing homes as care settings as well as places to live, nursing homes must balance resident safety with resident autonomy and quality of life.
The physical environment of the nursing home plays a large and important role in supporting or inhibiting resident function and in promoting or detracting from residents' quality of life. This became particularly evident during the

COVID

-19 pandemic.
Features such as large units, long corridors, massive activity and dining spaces, shared rooms and bathrooms, and a lack of ready access to outdoor areas are now considered to be detrimental to resident quality of life, infection control, and effective staff function.